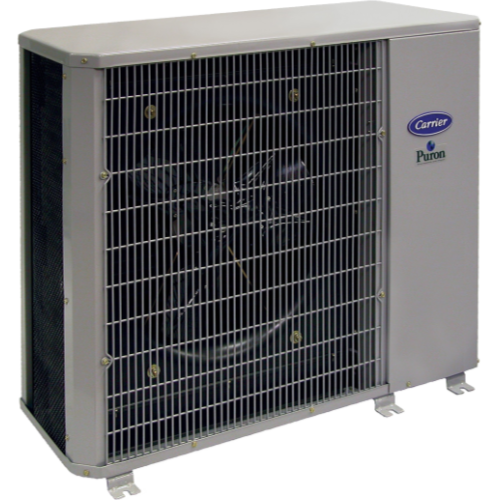 14 SEER for moderate energy savings with standard comfort features.
Overview
We've engineered this compact heat pump with durability, efficiency and your budget in mind. Its small footprint lets you install it as close as six inches from your home. It can alternatively be placed on a roof or stacked for use in multi-family housing.
This versatile heat pump can support a commercial, underceiling, ductless system and be used in conjunction with your home's furnace for Hybrid Heat® system heating efficiency.
Why This Heat Pump Is Right for You
Energy Savings: 14 SEER and up to 8.2 HSPF for moderate energy savings.
Comfort Features: Standard comfort features to help keep you comfortable all year round.
Humidity Control: Offers standard humidity control. For more advanced humidity control, consider an air conditioner with a two-stage compressor.
Sound Performance: Quiet operation.
Size: Available in various sizes that can accommodate most homes. Your Carrier expert will recommend the appropriate model to fit your needs.